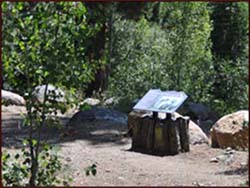 Welcome To Columns Of The Giants

"Jeffrey Pine Cone,"' 6" X 6"

This wayside exhibit is located along Hwy 108 in the Sierras.
Viewers are guided through the geologic processes that created these unique lava formations. Local plant and wildlife are also presented in such a way as to capture the interest of all ages.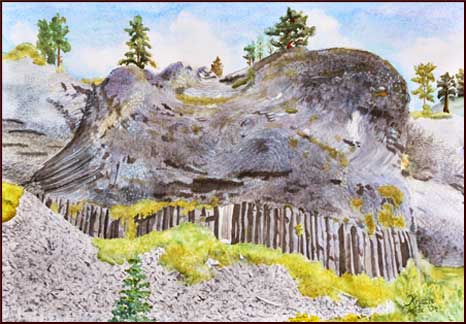 "Two Lava Flows," 21" X 14"